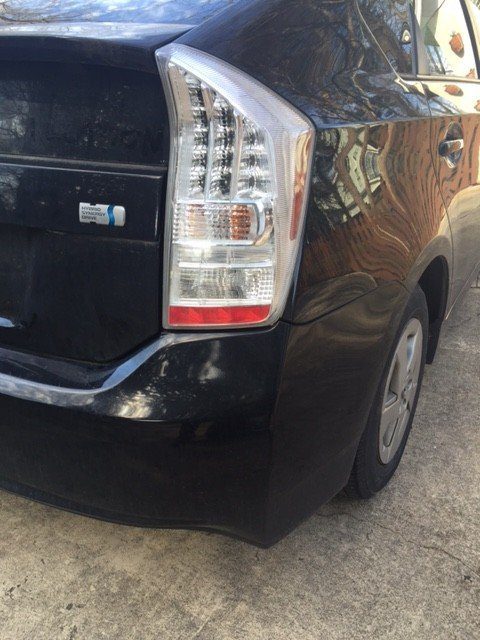 Getting into an accident is never a good thing, and nothing is more surprising than a rear end collision. You don't see it coming, and the unexpected force from the impact can play a major toll on your health. If you're in a rear end collision in Charlotte, North Carolina, it's important to understand North Carolina law before moving forward with your claim.
Contributory Negligence
You can't get very far in a personal injury conversation without hearing about contributory negligence. In North Carolina, this can hamper a plaintiff's claim or lawsuit. Generally speaking it means that if you are even 1% responsible for the accident, a jury will be instructed not to award you anything. If you're in a rear end collision–and you're not at fault, there is good news. Typically, you will not come up against the contributory negligence defense during the processing of your insurance claim.
Liability
I always tell clients there are two challenges to each personal injury claim: liability and damages. Establishing liability means the defendant's insurance company is willing to acknowledge responsibility for the accident and the accompanying injuries. In a rear end collision, overcoming this hurdle is substantially easier than in other accidents such as: slip and falls, head-on collisions, etc.
Damages
Once you've overcome the liability issue, the next question is whether there are damages. In establishing damages for a rear end collision or any other type of injury, the key is to seek medical treatment quickly. Treatment eliminates a claim that you either did not have injuries, or your injuries were not caused by the accident.
Working With A Personal Injury Law Firm
Even when it's not your fault, it is amazing how often an insurance company will find a way to deny your claim or de-value your claim. Working with a personal injury lawyer will insure that you are treated fairly by the defendant's insurance company, get the medical treatment you need, and maximize your results.
If you've been in a rear end collision or any other type of auto accident, we are here to help. Consultations are free and our goal is to provide you with the guidance you need. You can conduct them by phone or in person. Please call us at 704.749.7747 for a consultation. Or, you can click HERE and we will schedule one today via email.
https://www.thelaytonlawfirm.com/wp-content/uploads/2016/03/rearendcollision-e1457020819417.jpg
640
480
Chris
https://www.thelaytonlawfirm.com/wp-content/uploads/2022/02/Layton-Law-Logo-2022.png
Chris
2016-03-03 16:07:40
2016-03-10 19:31:11
A Rear End Collision