Accident Lawyers In Charlotte, NC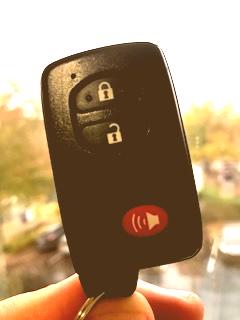 Accident lawyers in Charlotte assist individuals who have been injured as the result of a car accident, pedestrian accident, or some other type of vehicular accident. Choosing your accident lawyer is an important part of your personal injury claim and can make a significant difference in the outcome of your case.
There are numerous choices when it comes to accident lawyers in Charlotte, and it is our opinion and experience that many of them do an excellent job for their personal injury clients. We believe that a successful relationship with a personal injury client comes down to results and relationship.
Your Personal Injury Lawyer Relationship
Entering into an agreement for legal representation creates a close relationship between the accident lawyer and the client. With every relationship comes expectations, challenges, and hopefully rewarding results. Our promise to you is to keep you informed of the status of your case, and to make sure you understand your options at any time along the way to resolving the claim or navigating the lawsuit.
Unlike other firms where it's nearly impossible to speak to the attorney, you will always have access to your accident lawyer and paralegal.
Results
We can't promise results. What we promise is that we will do everything in our power to maximize your results and obtain a result with which you are satisfied. No case settles without your prior advanced permission, and you'll know your final take-home amount before saying yes to an offer from a personal injury insurance adjuster. Accident lawyers in Charlotte earn their good reputation with clients by not only obtaining the best offer possible from the insurance company, but also by negotiating with medical billing providers in those instances where it makes sense to do so. This means less of your personal injury settlement goes to medical creditors and more of it goes to you.
Call A Charlotte Accident Lawyer Today
We're here to provide guidance, whether you decide to hire us or not. The call is free. Find out more about your rights and options by speaking with a Charlotte accident lawyer. You can reach us at 704.749.7747 or click HERE to request a call. We know you have choices. We hope you choose to Recover With Us.
https://www.thelaytonlawfirm.com/wp-content/uploads/2017/11/Charlotte-accident-lawyer-antique.jpg
320
240
Chris
https://www.thelaytonlawfirm.com/wp-content/uploads/2023/07/layton-law-logo-300x94.png
Chris
2017-11-07 18:03:43
2017-11-07 18:03:43
Accident Lawyers In Charlotte, NC