Air Bag Injury — Auto Accident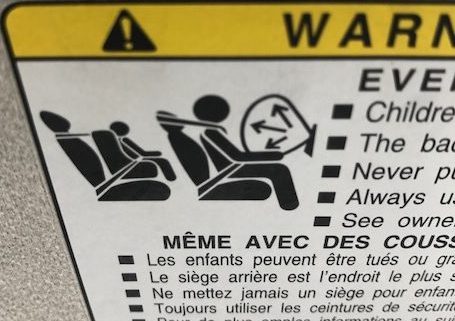 Are you the victim of an air bag injury? Air bag injuries sustained in an auto accident are common occurrences. Personal injury clients call our office every day and describe the air bag injuries they've sustained. Your personal injury claim will compensate you for all injuries sustained as a result of the accident, including but not limited to, air bag injuries.
Air Bag Injuries and Medical Records
Your Charlotte personal injury lawyer should ask you for a detailed list of your injuries. Your injury lawyer should also thoroughly review your medical records with you, which is done in preparation for detailing all injuries you sustained in your auto accident. If you told your doctor that your air bag deployed in the accident, those notes will be contained in the medical records. Your attorney will retrieve your medical records for you as part of your personal injury representation.
The following air bag injuries are common in auto accidents. Compensation can be sought for each:
Bruising / Contusions
Concussion
Broken jaw or fragmented bone
Death
Air Bag Injuries and Personal Injury
Air bag injuries are often a natural byproduct of your auto accident. If the air bag was defective, you may pursue a claim against the vehicle manufacturer. Your Charlotte personal injury lawyer will discuss your options with you. Generally, you can pursue the driver of the vehicle that caused the auto accident, and include your air bag injury in your request for compensation under that personal injury claim.
Compensation for Air Bag Injuries
You are entitled to compensation for the following:
Medical Bills
Lost Wages
Disfigurement
Bodily Injury
Pain and Suffering
Permanent Disability
Death
Together, these damages constitute your persona injury claim.
Call A Charlotte Personal Injury Attorney
Call a personal injury attorney today. We can help and the call is free. You can call 704.749.7747 to speak with a Charlotte personal injury attorney, or click HERE to request that we call you. We hope you choose to Recover With Us.
https://www.thelaytonlawfirm.com/wp-content/uploads/2017/10/airbag-sticker-e1508422530212.jpg
352
455
Chris
https://www.thelaytonlawfirm.com/wp-content/uploads/2023/07/layton-law-logo-300x94.png
Chris
2017-10-19 14:32:05
2017-10-19 14:32:05
Air Bag Injury — Auto Accident