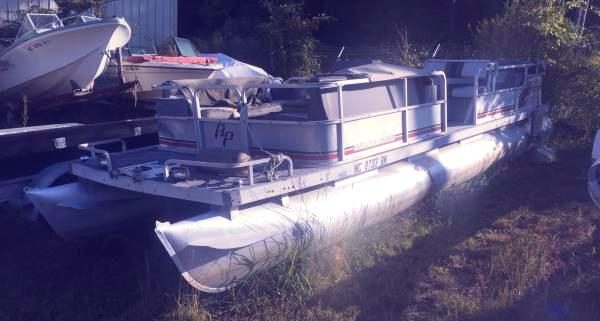 If you or a loved one have been injured in a boating accident, call us at 704.749.7747 to speak to a lawyer today. The phone consultation is free and our goal is for you to better understand your options as a result of the call. There is no obligation to select our firm to represent you—we're happy to just to give you the help you need.
Miles and Miles of Coastline
The lakes surrounding Charlotte, NC offer endless opportunities for adventure and relaxation; however, with Lake Norman alone boasting 520 miles of shoreline, there are bound to be boating accidents. When clients call our office with questions about boating accidents, quite often they are looking for clarification around determining fault. The reason for this is that the "rules of the road" are not as clearly defined in the water as they are on our roads and highways.
Boating accidents can be the result of two boats colliding, boats colliding with obstacles in the water, or mechanical failures of the boat. When you add the likelihood of swimmers, water skiers, and unrestrained passengers, the outcome can be deadly. All too often, alcohol is a contributing factor in boating accidents, and inebriated boat operators face additional charges for Boating While Intoxicated (BWI).
Common Injuries in Boating Accidents
Injuries resulting from boating accidents can be similar to those resulting from car accidents; however, with the presence of water there is the ever-present threat of drowning. Common injuries include:
Drowning
Broken Bones
Concussions
Property Damage
Soft Tissue Injuries
Injuries to Children
Injuries to the Elderly
The North Carolina Wildlife Resources Commission compiles annual statistics related to boating accidents which can be viewed HERE.
Speak With A Boating Accident Attorney
The next step you can take to find out whether you have a negligence claim related to a boating accident is to speak with a personal injury lawyer. Call us at 704.749.7747 for a free phone consultation. Or, you can click HERE to request a call from us. We know you have choices, and we hope you  choose to Recover With Us.
https://www.thelaytonlawfirm.com/wp-content/uploads/2017/10/boating-accident-freshblue.jpg
450
600
Chris
https://www.thelaytonlawfirm.com/wp-content/uploads/2023/07/layton-law-logo-300x94.png
Chris
2017-10-30 12:58:18
2017-10-30 13:39:44
Boating Accidents