Chapter 13 Payments In A Charlotte Bankruptcy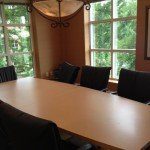 When you file a Chapter 13 bankruptcy in Charlotte or anywhere in the Western District of North Carolina, you make regular payments to the bankruptcy trustee for the duration of your plan. While it may sound counter-intuitive to make payments in a bankruptcy, your Chapter 13 payment each month replaces your mortgage payment, credit card payments and medical bills payments with a manageable payment.
Your First Chapter 13 Payment
You must make your first payment in a Chapter 13 within thirty days after your petition (bankruptcy case) is filed. 11 U.S.C. section 1326(a). Typically, prior to filing, client receive instructions to stop making payments on any debts which will be included in the Chapter 13 plan.
Relief from mortgage, vehicle, credit card payments, payments on medical debts, and other loans prior to filing bankruptcy typically frees up money for you to make your first payment within 30 days of filing. The trustee will retain your payment until your plan is confirmed, and at that time he will disburse the funds to creditors in accordance with the plan.
Payments In The Plan
Once your plan is confirmed, your second payment will be due the same time the next month, and so on. Not only are your total payments on the items listed above typically lower than they were prior to bankruptcy, but now you're only paying one person—the trustee—each month. For most clients, this is a huge relief from managing a multitude of monthly bills prior to filing.
Changes To Your Payment
While you have an obligation to report significant changes in income to the court during the duration of the plan, typically your payments will go down after the first year, as the attorney fee will be paid in full from the first year's payments. Your bankruptcy attorney can assist with a calculation of the relief you'll receive in this regard.
Length of the Plan
While you can propose a plan of any length, most clients enter into a 48 or 60 month repayment plan in a Chapter 13 bankruptcy. This creates a manageable monthly fee, as compared to a shorter term. At any time the payments become unmanageable, you can explore the option of converting the case to a Chapter 7 filing. This is a common strategy to save a bankruptcy filing and most of the paperwork from the Chapter 13 filing is used to complete it.
Get Your Questions Answered
If you have questions about a Chapter 13 filing or a Chapter 7 bankruptcy filing in North Carolina, please give me a call at my Charlotte office at 704.749.7747. You'll get your questions answered and move closer to making a decision which will restore financial and emotional peace to your life. You can also click HERE to read an article to help determine if a Chapter 13 bankruptcy is for you.
https://www.thelaytonlawfirm.com/wp-content/uploads/2023/07/layton-law-logo-300x94.png
0
0
Chris
https://www.thelaytonlawfirm.com/wp-content/uploads/2023/07/layton-law-logo-300x94.png
Chris
2013-07-30 21:34:35
2018-04-25 07:46:21
Chapter 13 Payments In A Charlotte Bankruptcy