Charlotte Car Wreck Attorney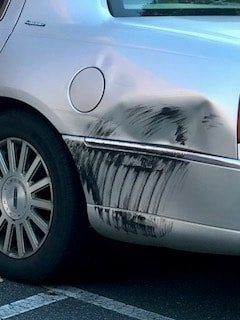 Finding the right Charlotte car wreck attorney can be challenging, and it's arguably the most important part of your fight against insurance companies who want to deny your claim or make you a low offer. It is our opinion that there are numerous Charlotte car wreck attorneys who will achieve a great result for you. That's why it's not only important to find a capable personal injury attorney, but also one who you will work well with for the duration of your auto accident case.
Factors To Consider When Choosing A Charlotte Car Wreck Attorney
The following factors will help dictate the outcome of your personal injury case, together with the experience you have with your injury lawyer along the way:
Availability: It's quite common for a law firm to be available when they are signing on to represent your case, but then it becomes impossible to get the lawyer on the phone or get an update on your case as things move forward. Personal injury lawyers are busy, but there is no excuse for this. Make sure the firm allows you to speak directly with your lawyer, and ask the lawyer up front how often they will update you on your case as things progress.
Fees: Most Charlotte car wreck attorneys follow the same fee structure, which is known as a contingency fee. In other words, if you don't get paid, the attorney doesn't get paid. This is important, because you don't want to go into debt to your personal injury lawyer before you ever even reach a settlement or jury verdict. The Layton Law Firm, like most other firms, has a contingency fee agreement with clients for 1/3 of the settlement if an agreement is reached prior to filing a lawsuit.
Experience: It's fair to ask your Charlotte car wreck attorney about their experience. Have they handled cases similar to yours in the past? What do they see at the top obstacles in a case like yours? Asking these questions should get a valuable conversation started between you and your personal injury lawyer, and you should start to get a feel for whether the lawyer you're speaking with is the right fit.
Co-Counsel: Ask your Charlotte car wreck lawyer if they are open to working with co-counsel if necessary on your case. This is an agreement where your lawyer pairs with another lawyer or law firm, due to the need for additional resources, or even perhaps because another attorney specializes in courtroom litigation while your personal injury lawyer specializes in pre-litigation and settlement work. The Layton Law Firm routinely pairs with other lawyers on complex cases and claims. There is no additional expense to the persona injury client in this scenario, as the lawyers share the attorney fee among themselves, with your approval.
Specific Attorney/Paralegal Assignment: Your Charlotte car wreck attorney should be able to commit to assigning a specific attorney and a specific paralegal to your case. This eliminates the need to speak with numerous individuals at the law firm every time you need an update on your case. You should be given a way to directly contact the lawyer and/or the paralegal, by phone or email.
Contacting A Charlotte Car Wreck Attorney
Fortunately for clients, personal injury consultations at our firm are performed at no charge. We will ask you a few questions about your injury and the facts surrounding it, and then do our best to evaluate your case with you over the phone. While we can not promise results, we will give you what we believe to be an honest assessment of your situation, as compared to the laws and case history of North Carolina.
Requesting A Personal Injury Consultation
If you would like to speak with a Charlotte car wreck attorney, it's simple. Give us a call at 704.749.7747 and an attorney will take the call or return your call before the end of the day. If you'd like us to call you instead, simply click HERE and request a consultation. Most consultations are performed over the phone for convenience, and you'll get the advice and help you need as quickly as possible. We know you have choices, and we hope you'll choose to Recover With Us.
https://www.thelaytonlawfirm.com/wp-content/uploads/2017/10/Charlotte-Car-Wreck-Attorney.jpg
320
240
Chris
https://www.thelaytonlawfirm.com/wp-content/uploads/2023/07/layton-law-logo-300x94.png
Chris
2017-10-25 17:09:38
2017-10-25 17:09:38
Charlotte Car Wreck Attorney