Charlotte Pedestrian Personal Injury Lawyer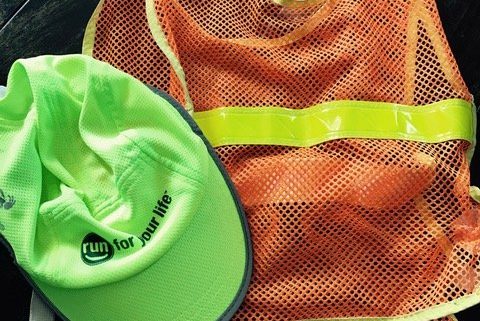 When someone is involved in a pedestrian personal injury involving an automobile, the results are often heartbreaking. The Layton Law Firm began its reputation for representing pedestrians by successfully represented a 17-year-old boy who was seriously injured by a driver while crossing a busy Charlotte street at night. After fighting a denied claim and ultimately prevailing against the insurance company for the child and his family, we made it a priority to fight hard for injured pedestrians.
We currently represent numerous pedestrians in personal injury and wrongful death actions. We take each law firm client's injuries seriously, but injuries to children and pedestrians are specifically important to us because of the extreme nature of the injuries and the age of the individuals involved. As a result, children and pedestrian injuries have become a passion of ours. Unfortunately, winning a pedestrian claim can be an uphill battle requiring persistence, creativity, and diligent pursuit of recovery.
Don't Pedestrians Always Have The Right Of Way?
This is the question always asked when there is a pedestrian injury. As a Charlotte pedestrian personal injury lawyer, unfortunately, I find myself quite often answering "Not always". While pedestrians often start with a presumption of the right of way, they can easily forfeit it by being too far outside a crosswalk, crossing the road at a non-designated spot, or being inebriated. In fact, there are some instances where a pedestrian actually must yield to the motorist.
How Do I Preserve The Pedestrian Right Of Way?
There are a few guidelines that will help preserve your right of way as a pedestrian. Always strive to:
Walk with the cross-walk signals
Stay inside specifically marked cross-walk pathways
If a sidewalk exists, use the sidewalk (and not the roadway)
Electric wheelchair users: follow the rules for pedestrians, NOT for vehicles
Do Drivers Have Responsibilities To Pedestrians In NC?
Yes, there are. Even in a situation where a pedestrian may have yielded the right of way, the operator of a motor vehicle must still exercise reasonable care to avoid colliding with a pedestrian in the roadway. The doctrine of Last Clear Chance can also be applied, and your Charlotte Pedestrian Personal Injury Lawyer will discuss it with you. Essentially, it says that even if a pedestrian has forfeited the right of way, if the operator of the vehicle has the last clear chance to avoid an accident, he or she must avoid the accident. This doctrine applies in other personal injury situations as well, such as automobile accidents between the operators of two vehicles.
How Can A Personal Injury Lawyer Help?
A Charlotte personal injury lawyer will help to make sure you are treated fairly. Insurance companies often deny pedestrian claims based on contributory negligence, or some other factor. An aggressive legal strategy can often overcome this denial and help achieve a fair result. It is our opinion that pedestrians make good plaintiffs.
When an insurance denial is met with a threat of a lawsuit, quite often we are able to reach a settlement before entering the courtroom. In most cases, an insurance company does not want to appear in court against a pedestrian, because it shows an unwillingness to settle the case or to be reasonable in accepting liability for the plaintiff's injuries.
Pedestrian injuries also often lead to large medical bills. Your personal injury lawyer will not only work to secure a fair offer for you but can also negotiate some of your medical billing. The end result is you end up with more money in your pocket. The ability to negotiate these bills stems from the attorney's understanding of N.C.G.S. 44-49 and 44-50, which is a limiting factor when it comes to liens resulting from medical treatment related to the injury.
You deserve to have someone fight for your rights. Insurance companies are focused on the bottom line. We focus on the client.
Speak With A Charlotte Pedestrian Lawyer Today
If you were a pedestrian, and were hit by the driver of an automobile or motorcycle, please call us at 704.749.7747. Or, if you'd like us to call you, just click HERE to request a call online. An attorney will be happy to discuss your rights and provide you guidance, at no charge. There's no obligation to hire us but we hope you'll choose to Recover With Us.
If you need a free copy of your accident report, we're happy to obtain that for you as well– just click HERE to request one and simply let us know the date of your accident, the location, and your full name.
https://www.thelaytonlawfirm.com/wp-content/uploads/2016/11/Pedestrian-Personal-Injury.jpg
640
480
Chris
https://www.thelaytonlawfirm.com/wp-content/uploads/2023/07/layton-law-logo-300x94.png
Chris
2019-02-07 12:35:14
2021-09-16 12:38:32
Charlotte Pedestrian Personal Injury Lawyer