Child Safety on Wheels: Understanding NC Car Seat Laws
As parents, the safety of our children is our paramount concern – a fact that holds even truer when they're on the road with us. In the Tar Heel State, we find ourselves navigating not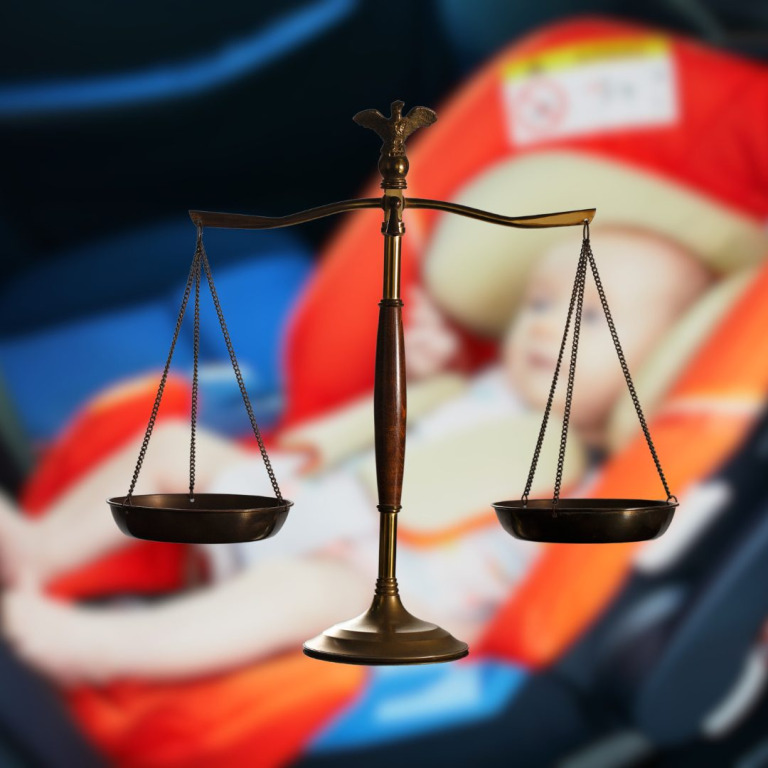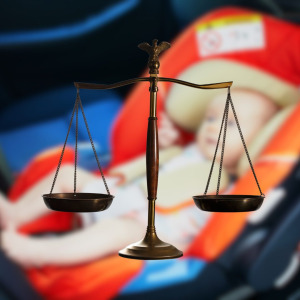 just the traffic-packed streets of Charlotte or the winding roads of the Blue Ridge Parkway, but also the intricacies of North Carolina's car seat laws. Here's a comprehensive guide to understanding these regulations and ensuring your child's safety on wheels from a car accident lawyer's perspective.
Buckling Down on North Carolina's Car Seat Laws
Every journey with your child, be it a short drive to the grocery store or a road trip across the state, must start with securing them into a suitable car seat. North Carolina's law mandates the use of child restraint devices for children under the age of 16. However, the type of restraint varies based on the child's age, weight, and height.
For infants and toddlers, a rear-facing car seat is a necessity until they reach the weight or height limit of the car seat, as prescribed by the manufacturer. These seats provide the best protection for your little ones, cradling and moving with the child in a crash to reduce the stress on their fragile neck and spinal cord.
When your child outgrows the rear-facing seat, it's time to switch to a forward-facing one, equipped with a harness and tether. North Carolina law requires children to remain in this seat until they are at least 40 pounds or have surpassed the height limit.
Booster seats are the next step for children who have outgrown their forward-facing seats but are still under the age of 8 and less than 80 pounds. These seats lift the child so the seat belt fits correctly —over the sternum and the center of the collarbone, not the neck or face, and low across the upper thighs, rather than the belly.
Children aged 8 or above, or those who have surpassed the weight limit, should use a seat belt. But remember, for optimal protection, the child must be tall enough (usually 4 feet 9 inches) to sit against the vehicle's back seat with their knees bending naturally over the seat edge.
Penalties for Non-Compliance
Ignoring these car seat laws can result in penalties, including fines and court costs. More than that, non-compliance puts your child's safety at risk, potentially leading to severe injuries if an accident occurs.
Keeping Your Child Safe: Beyond the Law
North Carolina's car seat laws serve as a strong foundation, but child safety on wheels shouldn't stop there. Ensure the car seat is correctly installed—statistics show a whopping 59% are not. Most local health departments, hospitals, and even fire stations offer free car seat checks by certified technicians.
Registration of your car seat is also crucial. It allows manufacturers to contact you in the event of a recall. Plus, regular checks for wear and tear and understanding when it's time to replace a car seat can be lifesaving.
Accidents and Legal Ramifications
Despite taking all precautions, accidents can still happen. In such unfortunate events, North Carolina's car accident laws come into play. If another party's negligence has resulted in harm to your child, you have a right to seek compensation. A seasoned car accident lawyer like Christopher Layton from The Layton Law Firm can guide you through this complex process, ensuring you and your child's rights are protected. Contact us now at 704.749.7747.
In conclusion, North Carolina's car seat laws are designed with one goal in mind – to safeguard our children's lives when they are on the road. As we buckle our children in, let's remember that these regulations, paired with additional safety measures and the legal protection available to us, offer a robust safety net for our most precious cargo. With this knowledge, we can hit the road with a little less anxiety and a lot more confidence in our children's safety.
https://www.thelaytonlawfirm.com/wp-content/uploads/2023/06/The-Layton-Law-Firm-6.jpg
1080
1080
localmapsonline
https://www.thelaytonlawfirm.com/wp-content/uploads/2023/07/layton-law-logo-300x94.png
localmapsonline
2023-06-30 12:22:28
2023-07-28 10:22:16
Child Safety on Wheels: Understanding NC Car Seat Laws