Fireworks Injuries and Personal Injury Claims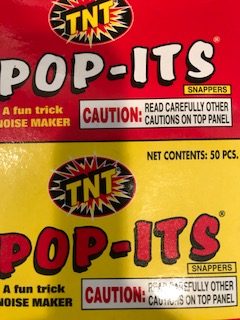 Although the Fourth of July celebrations are behind us, firework displays will continue to entertain spectators throughout the summer season, whether at city and town parks, baseball games, outdoor concerts or other events.
While these displays bring delight to people of all ages and fireworks disasters are not common,  accidents can happen. Of course, the majority of fireworks-related accidents occur at home in backyard displays. Nonetheless, if you were injured in a fireworks accident at a personal or public display, you may have grounds for a personal injury lawsuit.
The Perils of Fireworks
Most fireworks injuries are caused by common mistakes by consumers such as holding onto lit fireworks, short fuses, or lighting fireworks to close to other people and buildings. The risk of injury escalates if there are manufacturing or design defects in the fireworks or inadequate warning labels.
Additionally, there are many ways in which fireworks can malfunction, either by exploding prematurely or in an unexpected way. The dangers are greater for fireworks like roman candles, bottle rockets and other projectiles that take unexpected flight paths and cause injuries to onlookers or damage to nearby building and vehicles.
Although such fireworks are illegal in many states, users can avoid injuries by always following directions on a package, and exercise caution not to injure themselves, others, or cause damage to personal property.
Fireworks Accident Statistics
According to the Consumer Products Safety Commission (CPSC), in 2016, fireworks contributed to more than 11,000 injuries and four people died from the direct impact of fireworks. A further looks at the CPSC's figures shows that:
Between 2001 and 2016, there were an average of 7.1 fireworks-related deaths reported each year
An estimated 11,100 fireworks injuries were treated in U.S. hospital emergency departments
68 percent of the these injuries occurred between June 18 and July 18
61 percent of the injury victims were males, 39 percent were females
Children younger than 15 years of age accounted for 31 percent of the injuries
Young adults 20 to 24 years of age had the highest rate of treated fireworks injuries
900 treated injuries were associated with sparklers, 400 with bottle rockets, 1,300 with firecrackers (about 4 percent of which were illegal)
Most injuries occurred to the hands and fingers (about 33 percent), followed by the head, face, and ears (20 percent), legs (18 percent), eyes (9 percent), and arms (8 percent).
Sixty-nine percent of these injuries were burns to all parts of the body, except the eyes, where contusions, lacerations, and foreign objects lodged in the eye were reported.
Legal Remedies for Fireworks Injuries
An individual who is injured in a fireworks accident may be able to recover damages, provided that he or she can show the injuries were the result of another's negligence.
If a spectator is injured at a public fireworks display, for example, the promoter of the event and the fireworks company may be held liable. Although state law may limit a municipality's liability,  a town, city or county has a duty to protect onlookers from injuries. In any event, promoters are required to keep spectators at a reasonably safe distance so that they are not injured by the discharge of the fireworks or falling, flaming debris.
If the injury was caused by a fireworks malfunction, it may also be possible to bring a product liability lawsuit against the manufacturer or the retailer. At the same time, the majority of fireworks are produced overseas, so it may be difficult to identify the negligent party. However, importers of foreign-made fireworks can also be held liable for injuries.
When it comes to backyard displays, there are a host of legal challenges here as well. Let's say a person is at a neighbor's barbeque and is injured by fireworks the property owner was lighting. In this situation, it may be possible to bring a premises liability lawsuit against the property owner. Finally, whether someone who is injured while lighting fireworks can recover damages depends on a host of factors: Does state law prohibit the use of fireworks? Were there adequate warning labels on the package? Did the fireworks malfunction? Did the user act recklessly and contribute to his or her injuries?
The Takeaway
Public fireworks displays can be awe inspiring, and these events are usually safe for spectators, provided that the promoters and spectators take proper precautions. Similarly, personal use of fireworks are a thrill for many people, but perhaps it's best to leave it to the professionals. In any event, if you suffered a fireworks injury, a personal injury attorney may be able to help you obtain compensation.
About The Author
Yosi Yahoudai is a founder and the managing partner of J&Y Law. Yosi is an inspired, aggressive and successful advocate for his clients especially those injured by fireworks. He is personally committed to making a difference in his clients' lives. Nothing makes Yosi happier than getting his clients' lives back on track.
https://www.thelaytonlawfirm.com/wp-content/uploads/2017/07/Fireworks-e1499711386865.jpg
320
240
Chris
https://www.thelaytonlawfirm.com/wp-content/uploads/2023/07/layton-law-logo-300x94.png
Chris
2017-07-10 18:33:37
2017-07-10 18:33:37
Fireworks Injuries and Personal Injury Claims