How Is Pain And Suffering Calculated?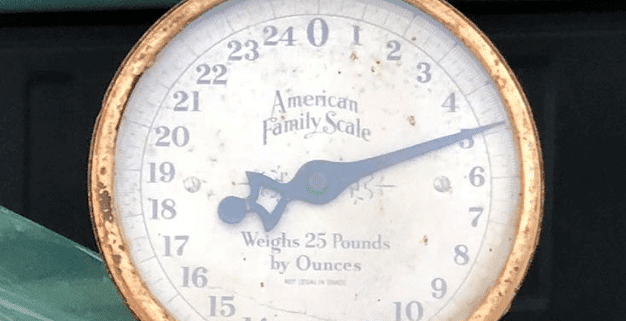 How Is Pain And Suffering Calculated In North Carolina (NC)? Pain and suffering is calculated differently by personal injury attorneys and insurance companies. As a result, often your attorney and the insurance company will argue about the value of your pain and suffering. As you might imagine, the insurance company's number is always lower than the attorney's number. This article addresses how pain and suffering is calculated in North Carolina. It attempts to help you understand the value of your personal injury claim. Keep in mind every claim is different, and a personal injury attorney can assist you with establishing your claim and fighting for a fair result.
Liability Is Key To Any Recovery
Before we ask "How is pain and suffering calculated?", we must first establish that there was a responsibility on the party from which you seek reimbursement. In other words, was it their fault? It is a given you had injuries resulting from a car accident or slip and fall. The next step is to prove that the other party was at fault, or responsible. If you fail to prove that, your pain and suffering—in fact, your entire recovery—will often be zero.
Proving liability can be challenging. North Carolina makes it more difficult with the Contributory Negligence rule, we have written about on our website. This rule states that if you are even 1% responsible for the accident or injury, you should receive nothing. North Carolina personal injury attorneys spend their days fighting this rule for their clients.
How Is Pain And Suffering Calculated In Different Car Accidents?
Imagine a scenario where two individuals are in two separate car accidents. In Accident #1, the injured party is rear-ended while sitting at a stoplight. They suffer a concussion. In Accident #2, the injured party is injured when another driver changes lanes, and the two vehicles collide side-by-side. The injured party suffers a concussion, just like in Accident #1.
In Accident #1, liability is clear. The personal injury attorney and the insurance adjuster may end up arguing over the value of pain and suffering, which is normal. In Accident #2, the attorney and the insurance adjuster will also argue over the value of pain and suffering; however, the insurance adjuster will potentially only offer half of what they are offering in Accident #1. Why? Because there is an argument that if the case went in front of a jury, the jury might decide that the insurance company's client was not at fault. Or, the jury may decide that the injured party was 1% or more responsible, and offer them nothing, based on the rules of Contributory Negligence.
In the instance above, we have identical injuries, yet the pain and suffering calculation for each injured party will likely be different. Here are a few other factors that affect pain and suffering calculations:
Medical Treatment Sought—A failure to seek proper medical treatment immediately after an accident can result in a lower value of your claim, despite legitimate injuries.
Time Of Recovery—If an individual takes an abnormal amount of time to recover, their pain and suffering is arguably higher than someone who recovers quickly.
Age Of The Injured Party—Children may receive higher pain and suffering than adults, to compensate for the emotional content of their experience.
Extenuating Circumstances—Therapy needed for anxiety can change pain and suffering. Also, if the accident caused you to miss your child's wedding or graduation, this would be considered as well.
One Method For Calculating Pain And Suffering
When taken in context with the information above, some attorneys will argue that pain and suffering start with a calculation based on the medical treatment received. Insurance adjusters and personal injury attorneys will then argue about the billed amount of the treatment vs. the actual cost. The reason is that health insurance often pays far less than what the doctor billed. The same is true of Medicaid and Medicare. Lastly, these health providers may have Personal Injury Settlement Liens, and those will need to be addressed with any settlement figure reached.
A Second Method For Calculating Pain And Suffering
A method far less popular is to assign a per-day amount that pain and suffering is worth. The personal injury attorney takes that amount and applies it to the length of time from the date of the accident until the last date of treatment for the injured party. The concept is to compensate the injured party for the number of days it took for them to return to full health.
Insurance Company Pain And Suffering Calculations
Often, you will find that insurance companies try to ignore the attorney calculations altogether. Instead, they rely on advanced software designed for their industry. That software takes into account your injuries, medical treatment, lost wages, and many other factors. Importantly, the software will also take into account past jury verdicts in your area. The idea is to offer a settlement reflective of what a jury might give you. The insurance company will want to lower that number however because by settling with you, they are reducing the risk for you that a jury would give you less.
The Importance Of Working With A Personal Injury Lawyer
Personal injury cases get complicated very quickly. It's easy to compromise your rights by giving a recorded statement to the insurance company or signing a release. A personal injury attorney will not only protect you from these pitfalls but also help to maximize the value of your claim. You will typically find that the attorney's fee is far outweighed by the end settlement amount, and by the peace of mind that you are being protected along the long path to recovery.
If you want to know "How is pain and suffering calculated?" or if you have questions about working with a personal injury lawyer for your car accident, call us today. You can call 704.749.7747 or click for a FREE CASE EVALUATION and we will contact you immediately When it comes to choosing a personal injury law firm, we know you have options. We hope you choose to Recover With Us.
https://www.thelaytonlawfirm.com/wp-content/uploads/2018/11/How-is-pain-and-suffering-calculated-in-north-carolina.png
634
626
Chris
https://www.thelaytonlawfirm.com/wp-content/uploads/2023/07/layton-law-logo-300x94.png
Chris
2018-11-02 07:09:58
2021-09-14 18:48:02
How Is Pain And Suffering Calculated?