Lawyer For Car Accident Claims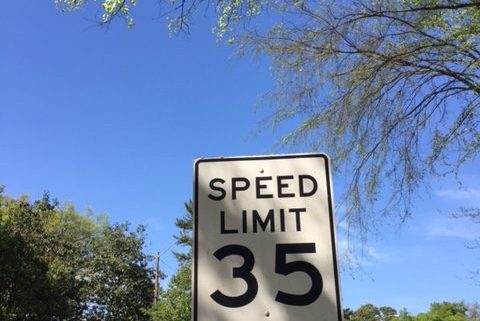 If you need a lawyer for car accident questions or concerns, we're here to answer your questions. Our firm focuses on personal injury law and we always have a lawyer for car accident questions available to speak with you. There's no charge for a phone consultation. It's a great way to get your car accident questions answered and help you understand your options. Whether you decide to hire us or not, we are happy to help.
Working With An Auto Accident Lawyer For Car Accident Claims
Hiring an auto accident lawyer to assist you with your car accident claim means you instantly having someone looking out for your best interests. The bonus for the client when working with a lawyer for car accident claims is that the lawyer doesn't get paid unless the client gets paid. That means if the auto accident lawyer doesn't recover money for you, you don't owe the lawyer or law firm anything.
Length Of Representation
Depending upon how long you are in treatment for your injuries, and whether the insurance company for the other driver cooperates, your claim could settle as quickly as 90 days, or take much longer. When working with a lawyer for car accident claims, the lawyer will ask you a few questions upfront in order to help predict how long it will take to settle your claim.
What If The Car Accident Claim Doesn't Settle?
While our experience is that about 9 of 10 car accident claims settle out of court, that is not always the case. If your lawyer for car accident claims can't get you an amount you're happy with, you'll discuss filing a lawsuit with your auto accident lawyer. Even if you hire a lawyer for car accident representation and you're unable to settle the claim successfully, filing a lawsuit doesn't always mean you end up in court. At some point after filing the lawsuit and at the conclusion of discovery (the legal process for gathering information for trial), both parties—including you, the client—will attend mediation. Most lawsuits settle at mediation.
When Will I Get Paid?
This is a legitimate question. Once the claim is settled, the lawyer will need some time to negotiate any medical bills or insurance liens on your behalf. By lowering the amount due to medical providers, the auto accident lawyer helps to put more money in your pocket and less in the pocket of the medical providers. That process can typically be wrapped up in the 30 days following settlement. At that time, both the client, the medical providers, and the lawyer will get paid. Your auto accident lawyer should give you a check from their trust account, which most banks treat as guaranteed funds and will credit to your account the same day.
Talk To A Lawyer For Your Car Accident Concerns
If you have questions, the best thing you can do is speak with a lawyer. Personal injury lawyers know a big part of their job is answering phone calls and providing information. We would be happy to speak with you and help you decide on the next steps. If you'd like to speak with an auto accident lawyer today, call 704.749.7747. Or click HERE to request a phone call. You'll hear from us today, and we hope you'll choose to Recover With Us.
https://www.thelaytonlawfirm.com/wp-content/uploads/2016/06/35mph-e1466690512306.jpg
640
480
Chris
https://www.thelaytonlawfirm.com/wp-content/uploads/2023/07/layton-law-logo-300x94.png
Chris
2016-06-23 14:20:00
2021-09-03 15:09:18
Lawyer For Car Accident Claims