Negligent Homeowners — Trick or Treat…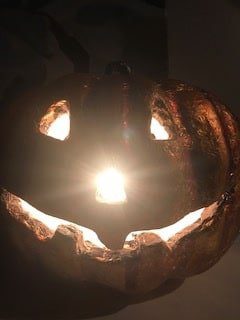 Negligent homeowners beware: it's Halloween and you're getting visitors. North Carolina premises liability law governs whether you will be held liability for injuries sustained on your property. With Halloween just around the corner, you'll no doubt be getting lots of guests to your property, whether you like it or not. Most of these guests are small children who will be running through the dark of night toward your front door in hopes of scoring lots of candy. But what happens if they trip and fall along the way?
The Basics of Premises Liability Law in NC
Property owners have a duty to keep their property safe. Negligent homeowners will pay the price for failing to do so, as the rules of negligence in personal injury extend not only to retail property owners, but also to homeowners. In some instances there are conditions which are dangerous or potentially dangerous. If the property owner can not remedy those conditions, there is at the very least a duty to warn your visitors and guests of the dangerous conditions, especially if it's reasonable to expect visitors.
In addition to the potential for a trick-or-treater falling on your property, you should also beware that Halloween is a time where the family dog may not be so fond of visitors dressed in strange costumes. It's reasonable to expect dog bites and injuries related to dog attacks to increase during Halloween, and the property owner or dog owner can be held liable for the attack, especially if the dog has a documented history of such behavior.
Am I A Negligent Homeowner?
Each claim against a negligent homeowner in a personal injury matter essentially requires that the components of Negligence are satisfied in order for the plaintiff to successfully prove their case. Those elements are:
The homeowner owed a duty to the injured party
The duty was breached
The breach of that duty gave rise to the injury in question
There were damages resulting directly from the injury
There are numerous instances where a homeowner may in fact be negligent; however, if there are no damages resulting from that negligence, there is no claim to be pursued by the other party. For example, a homeowner who fails to maintain his walkway may have breached his duty to his guest. If that guest trips and falls because of this failure to maintain the walkway, the guest is well on their way to having a negligence claim against the property owner. However, consider that in some instances the trip and fall victim lands softly in the grass, gets up, wipes the grass stains off of their pants, and realizes they are not injured. In this case, there is no viable claim for recovery under the principle of Negligence, as the fourth prong of Negligence has not been met: there are no damages (other than a bruised ego from falling in front of friends).
How Long Do I Have To File A Lawsuit?
As with most negligence claims, you have three years from the date of the accident to settle the claim or file a lawsuit. This is known as the statute of limitations. This three-year time frame gives the injured party enough time to realize the full extent of their injuries. It also gives the injured party enough time to receive treatment for those injuries and obtain representation (i.e. get a personal injury lawyer) so that they may recover from the negligent homeowner.
Call A Charlotte Personal Injury Lawyer Today
If you or someone you know was injured at a private residence or in a retail location, call us today for a free case evaluation. You can reach us at 704.749.7747. Or, you can click HERE to request a phone call from an attorney. We hope you'll choose to Recover With Us.
https://www.thelaytonlawfirm.com/wp-content/uploads/2017/10/Halloween2.jpg
320
240
Chris
https://www.thelaytonlawfirm.com/wp-content/uploads/2023/07/layton-law-logo-300x94.png
Chris
2017-10-24 12:10:18
2018-04-25 07:46:02
Negligent Homeowners — Trick or Treat…