Don't Settle Your Personal Injury Claim Without An Attorney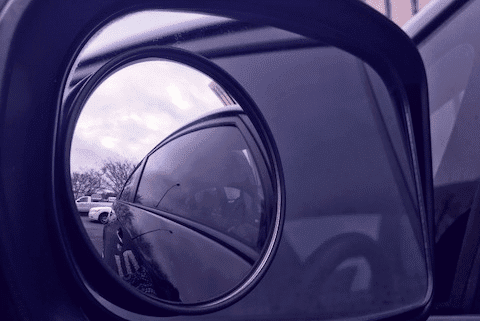 Don't settle your personal injury claim without a personal injury attorney. You may be skeptical hearing this from a Charlotte personal injury lawyer or law firm, and we understand that. To be clear, it doesn't matter to us whether you use our law firm or another firm—what's important is that you get the representation you need and deserve when negotiating your personal injury settlement. This article outlines a few reasons why it's almost always better to hire a personal injury lawyer to help with your claim.
The Personal Injury Contingency Fee
The personal injury contingency fee is described many ways. Most often, you hear it described by attorneys as "We don't get paid unless you get paid". What we like so much about the contingency fee is that we feel it keeps personal injury lawyers honest. If an attorney is getting paid by the hour to work on your case, they might work on your case even if they don't believe you'll win anything. But, when the attorney is only getting paid if they're able to get a settlement or jury verdict for you, it enables you to trust what the lawyer tells you about your case. If the lawyer wants your case and is willing to work on it for free (potentially), it tell you the lawyer has faith in the case and feels they can help you prevail against the insurance company.
Your Personal Injury Attorney Will Help Maximize Your Settlement
How do you know when you've reached a "top offer" from an insurance company? What is a fair settlement? The honest answer is you will never truly know. But, when you work with a personal injury attorney, the attorney takes on the negotiation process for you. Without an attorney, you'll find insurance adjusters de-value your case by presenting facts to you in the light most favorable to their side. Lawyers are accustomed to these arguments and have answers which help to neutralize the argument and focus on the true value of the claim or case.
After you've reached the top offer from the insurance company, your personal injury lawyer will typically be able to negotiate down some of your medical billing, which increases the amount of money you receive from the settlement. This includes negotiating health insurance ERISA liens, negotiating hospital billing, and even negotiating with Medicaid and Medicare liens where possible. These negotiations make a meaningful difference in your settlement amount.
Your Lawyer Protects Your Rights
When you reach a settlement with an insurance company, the company gives you the settlement check in exchange for a full release of liability from you. This means that all claims arising from the accident or injury are settled. The release is full of language with legal implications which can affect you if you need future treatment or if you're a Medicaid or Medicare recipient. Additionally, the release is final as to all other claims related to the incident. It's extremely important to have an experienced personal injury lawyer review this documentation and explain it to you before you sign it.
Your Personal Injury Lawyer Has Experience
Personal injury lawyers settle claims routinely. Over the course of several years, they understand the value of claims. This experience enables them not only to maximize the value of your claim, but also enables them to assess when they've received a fair offer. The attorney can compare the offer on your settlement to similar claims they've settled or taken in front of a jury in the past. Most personal injury attorneys are part of a network of plaintiff's attorneys and that community of attorneys share their results with one another, and help one another to do best by their clients. You receive the benefit of this when you choose to work with a personal injury lawyer.
The Consultation Is Free
There's no commitment required when speaking with a personal injury lawyer. Our office offers free consultations to help you assess whether you have a claim, and what your next steps would be in pursuing a settlement or filing a lawsuit to protect your rights against another party. If you would like to find out more, please call us at 704.749.7747 or click HERE and an attorney will call you. We're here to help. We know you have choices. We hope you'll choose to Recover With Us.
https://www.thelaytonlawfirm.com/wp-content/uploads/2018/03/side-view-mirror-freshblue.png
640
480
Chris
https://www.thelaytonlawfirm.com/wp-content/uploads/2023/07/layton-law-logo-300x94.png
Chris
2018-03-01 00:30:33
2018-09-18 22:24:35
Don't Settle Your Personal Injury Claim Without An Attorney