Student Loans In Bankruptcy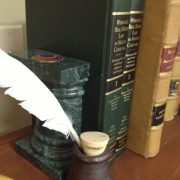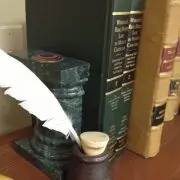 The general rule is that student loans are not dischargeable in either a Chapter 7 or a Chapter 13 bankruptcy. Understandably, this is disappointing to most individuals considering filing bankruptcy, because student loans often represent a large monthly burden contributing to the need to file. This rule applies to both federal and private student loans made in direct connection with achieving higher education.
An Exception To The Rule
In the event, the repayment of the loans would cause the client or the client's dependents "Undue Hardship," as defined in 11 USC 523(a)(8). While this is not an easy obstacle to overcome, it is possible. Courts have ruled that Undue Hardship is something beyond the ordinary hardship that future payments place upon any individual seeking relief. A reasonable guide to determine whether Undue Hardship exists is the 3 part test employed by many courts:
— The debtor can not maintain, based on current income and expenses, a 'minimal standard of living for themselves and their dependents, if forced to repay the loans;
— Additional circumstances exist indicating this state of affairs is likely to persist;
— The debtor has made good faith efforts to repay the loans.
While each case is unique, situations involving a disability, or income falling beneath the minimal standard of living ($25,000 for individuals, more for families) potentially represent a case where an argument can be made by your bankruptcy attorney that the loans should be dischargeable in the bankruptcy.
The Good News
The good news is that the relief the bankruptcy offers for most of my clients– discharge of credit card debt, medical debt, and other personal debt— often frees up the money required to make student loan payments. Additionally, student loan companies faced with a potentially dischargeable student loan debt are often interested in negotiating a lower balance and significantly lower monthly payment with the client. These forms of combined relief represent a significant increase in quality of life for clients after the bankruptcy is filed.
Active Plan Collection Attempts
So long as your Chapter 13 plan payments are current, the automatic stay prevents creditors—including those for student loans—from attempts at collecting. You will not receive bills for student loans, phone calls, or threats for wage garnishment, or bank account levy.
Student Loans In Bankruptcy
While student loans are not discharged in bankruptcy, a Chapter 13 bankruptcy can assist in managing student loan payments. Your student loan payments will be included in your Chapter 13 payment, and they will be adjusted according to your disposable income when you file. Typically, this means that the student loan payments are lowered for the duration of the Chapter 13 plan.
In Summary
In summary, student loans survive bankruptcy, but a Chapter 13 bankruptcy puts an end to collections attempts and typically lowers your effective student loan payment through the plan, so long as the plan is active. For most clients, these are meaningful changes in addition to the other relief provided by filing bankruptcy.
If you have any questions or would like to sp
Find Out More
Call today to discuss your situation. The call is free and you deserve to get informed. I'll be glad to help you understand your options and make the best decision for you and your family. 704.749.7747.
https://www.thelaytonlawfirm.com/wp-content/uploads/2023/07/layton-law-logo-300x94.png
0
0
Chris
https://www.thelaytonlawfirm.com/wp-content/uploads/2023/07/layton-law-logo-300x94.png
Chris
2013-08-14 15:32:13
2021-09-14 16:30:44
Student Loans In Bankruptcy