How Does Bankruptcy Affect You?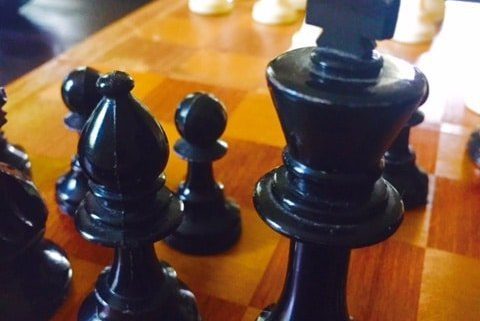 How Does Bankruptcy Affect You?
While this question is general, we understand the concern. Most clients want to understand what it will be like during their bankruptcy, right after their bankruptcy, and a few years down the road from bankruptcy. This article is meant to address the question "How does bankruptcy affect you?" and we hope it helps. You can also read more specifically about how quickly you can file bankruptcy, or about Chapter 7 or Chapter 13.
How Are Things Right Now?
It's important to put things into perspective when wondering how bankruptcy will affect you. It's worthwhile to take stock of some of the experiences you're having currently. They may include:
Creditors Pursuing You
No Savings For Emergencies
Inability To Save For The Future
Feeling Like You're Failing Financially
Stress And Anxiety
All of these are very real concerns. Filing bankruptcy helps every single one of these concerns, from the moment you decide to file.
What Happens When I File Bankruptcy?
Creditor Calls Stop—Creditors are no longer allowed to contact you or pursue the debt, in accordance with The Automatic Stay in bankruptcy. You get this protection from the day your bankruptcy lawyer files your case. We have addressed Credit Cards In Bankruptcy in a prior article.
Savings Increases—You immediately stop paying creditors with your hard-earned income, and can use those funds to make sure rent or mortgage is paid. You can make your car payments on time. Or, if there is extra money left over, you can put it aside for savings.
You Feel Financially Healthy—With all of your unsecured debt gone, the immediate effect of bankruptcy is to free you from the burden of having overwhelming debt that you can't keep up with over time.
Stress Melts Away—It's amazing how stressful financial situations are. Without aggressive creditors calling you and reminding you every day that you owe them money, you're free to focus on what's important to you. The household budget is suddenly 'balanced' and you can afford necessities.
Credit Score—Immediately after filing bankruptcy, your credit score will drop due to the filing. Unless your credit was perfect before filing, you'll find this dip in your credit score is a small price to pay for all of the benefits you receive upon filing bankruptcy. You can read more about your Credit Score In Bankruptcy as well.
How Does Bankruptcy Affect You One Year After Bankruptcy?
Credit Score—About a year after filing bankruptcy, your credit score will recover to where it was just before filing. From there, you can continue to rebuild your credit quickly.
You'll Receive Credit Card Offers—While most clients swear off credit cards upon filing bankruptcy, receiving offers for credit cards a year after filing bankruptcy is a sign of healthy credit. It means if you do decide to buy a car or need credit, it's available for you. The reason for this is when you file bankruptcy you eliminate a lot of debt. From a creditor's standpoint, you become a great candidate for extending credit. Creditors also know you can't file bankruptcy again for roughly eight years, so they count on you paying your monthly credit card bill if they offer you a credit card.
You'll Have Opportunities To Save—With high monthly payments to creditors out of the way, you will find that each month you can set aside some money. This may be for savings, a future vacation, or some other necessity life brings your way. The peace of mind that comes with having some savings is priceless.
How Does Bankruptcy Affect You A Few Years After Bankruptcy?
Your Credit Score Fully Recovers—While bankruptcy may stay on your credit report for about 8 years, it doesn't mean your credit score can't recover much sooner than that. By making on-time payments on mortgage, car, or other debt, you'll accrue a good credit rating over time.
You Can Buy A House—Two years after filing bankruptcy, you'll become eligible for some federal loan programs for purchasing a home. Four years after filing, you'll become eligible for most private funding available on the marketplace from lenders like Quicken, Wells Fargo, or other mainstream mortgage providers.
You'll Know You Made The Right Choice—With all of the financial options in front of you, and with all of your debt behind you, your decision to file bankruptcy will reveal itself as one of the best decisions you've made for yourself and your family.
Further Reading
How Does Bankruptcy Affect My Spouse?
Click to read over 100 Bankruptcy Blog Articles.
Speak With A Bankruptcy Lawyer Today
If you would like to get some questions answered, or take the next steps toward a painless bankruptcy filing, call us at 704.749.7747. You can also click for a FREE CASE EVALUATION and we'll reach out to you. We know you have choices. We hope you choose to Recover With Us.
https://www.thelaytonlawfirm.com/wp-content/uploads/2016/07/chessboard.jpg
640
480
Chris
https://www.thelaytonlawfirm.com/wp-content/uploads/2023/07/layton-law-logo-300x94.png
Chris
2018-11-28 07:16:45
2021-09-14 18:59:57
How Does Bankruptcy Affect You?